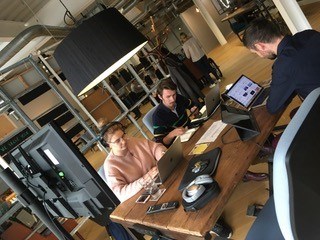 Ben's story… Ben became a member of Perch Coworking when we first opened in April 2018 as a single member. He now has 3 employees with him, and they all work from Perch rather than going into an office as they all love the atmosphere. We have been able to provide a dedicated table for the 64th and Social team when they come, so they can always be in familiar seats. It's working really well and they all love being here.
Tell us a bit about your business
I run a digital media agency, specialising in motorsport. Our remit is to help teams, drivers, personalities, sponsors and any other affiliated parties get the most out of their online presence. This includes anything and everything from defining tone of voice and content strategy to organising film shoots, live event coverage, community management, data analytics and so on.
How did you find out about Perch Coworking?
I'm a Bicester resident and happened to walk past Perch pretty much every day en route to the local shops. When I decided to set up 64th and Social, I dropped in for a chat with the managers, Andy and Vashti Bedwell and was instantly sold!
What have been the benefits of using Perch as a coworking space?
Where to begin?! Location is obviously a big positive for me – but not only due to the proximity to my home. Perch is located right in the heart of town, close to all the amenities and transport links you could require. The office is beautifully presented, immaculately maintained and laid out in such a way that it feels homely but never crowded. The facilities (meeting rooms, Wi-Fi, catering, etc.) are all excellent and there's always a space to escape to if you need privacy. Flexibility is crucial for our business, as we work almost every other weekend – often at offset hours to align with clients around the world. At Perch, we have 24/7 access and it's always bright and warm in the office – no matter what crazy time of day we arrive! All things considered, it's also very good value for money. But most of all, it's the people that make Perch. Everybody involved – from the management to those who use the space – are great fun be around. It really is a lovely community.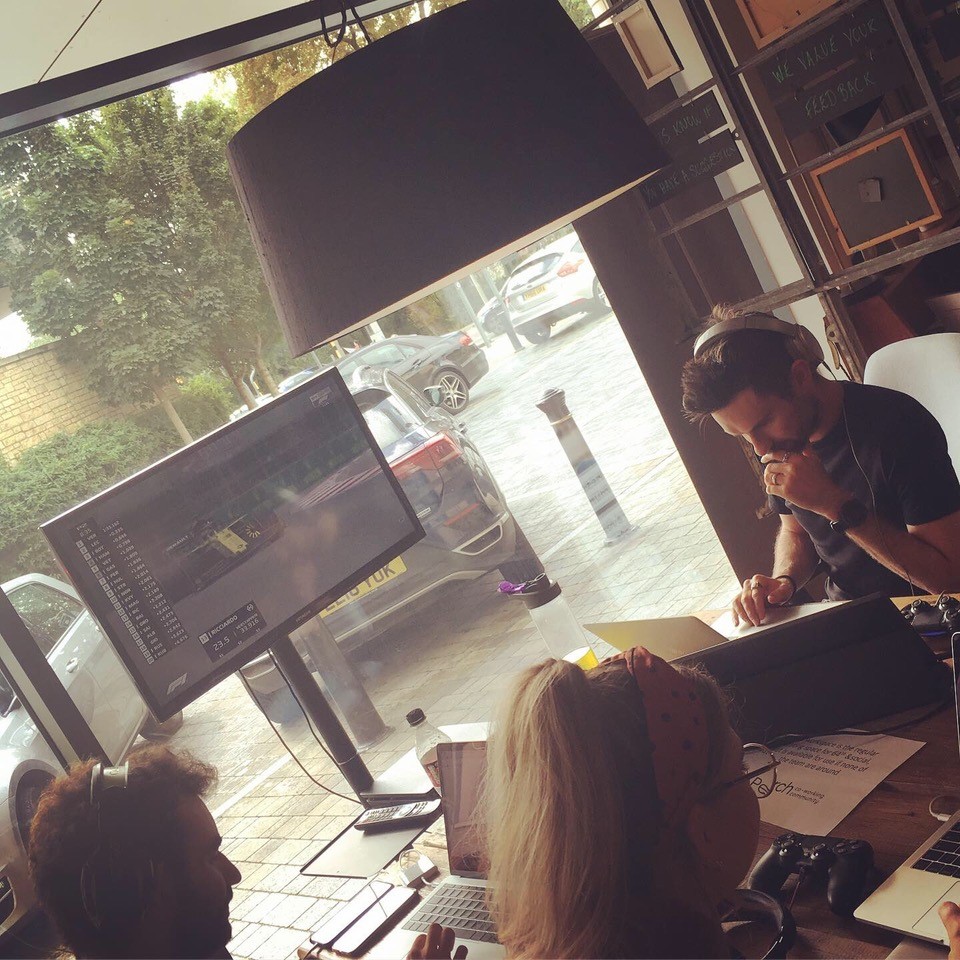 Has working among a community brought added benefits?
Absolutely. Aside from creating a great atmosphere, it's also helped us make some very useful connections – from fellow creatives such as photographers, designers and others, to those offering essential business services such as accountants and lawyers etc. That's the beauty of Perch – it creates a wonderful mix of talents in a relaxed setting that encourages collaboration.
All-round benefits for Co-workers in Oxfordshire
Thanks to Ben's testimonial, we can show you how our facility offers all-round benefits to teams. Ben's team all work remotely on different time schedules depending on when they are needed around the globe, so to have a warm and light space they can come into 24/7 has clear advantages over office rental. Moreover, when they do work more 'sociable hours', they have a community to be welcomed by, from the owners and community manager, to those who use the space.
If you would like to know more about 64th and Social or to connect with Ben and his team, visit the website: 64th.social, Facebook page or Twitter.
And, if you would like to discover your coworking community in the heart of Bicester, visit Perch Coworking or call Jackie, Community Manager on 01869 690126 for an informal chat or to arrange a tour of the space.