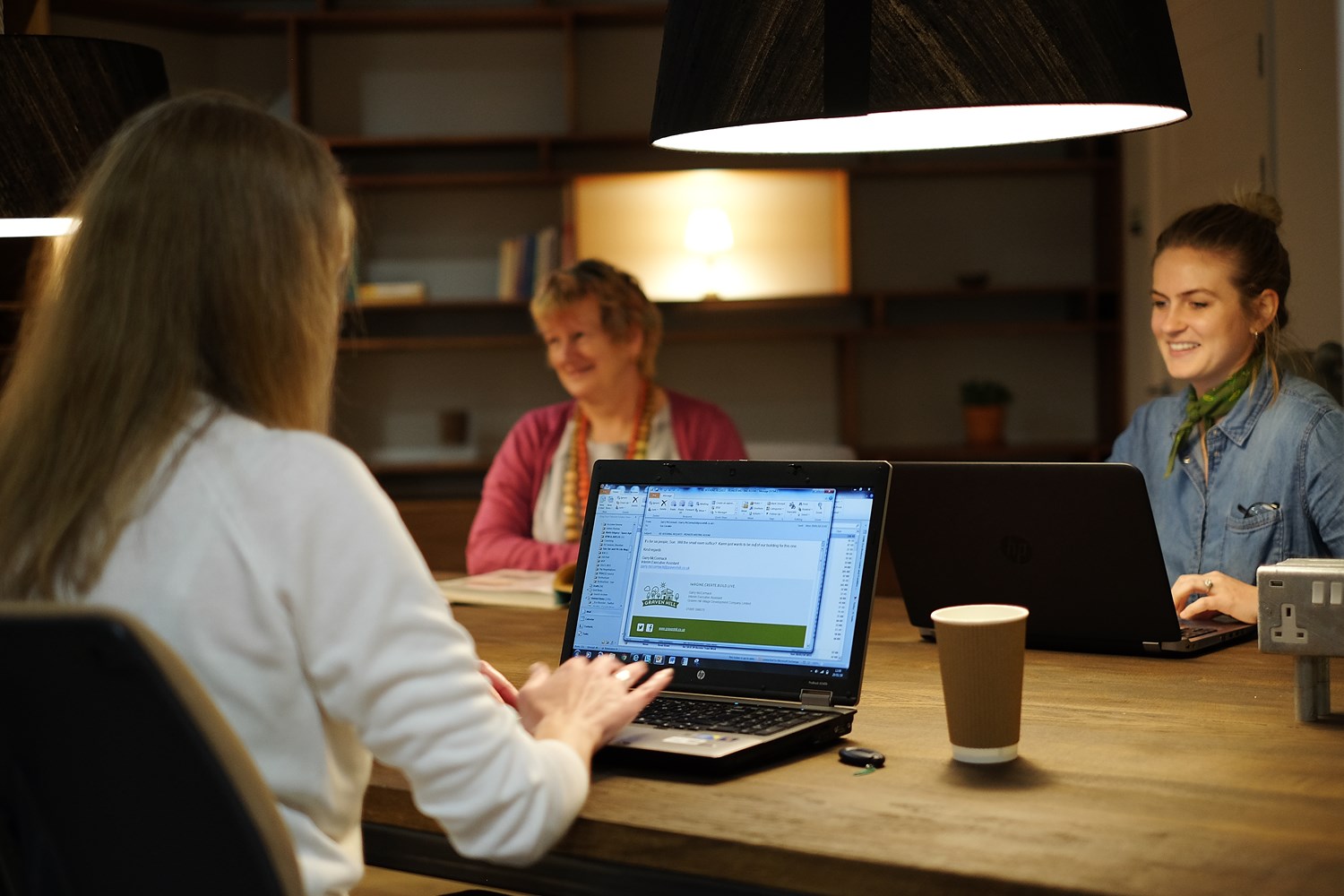 Everyone understands the power of networking to grow your business and develop your personal skills. Imagine going to a networking meeting, where everyone is able to get on with their work. The benefits of membership to a coworking office are easily comparable to regular networking, with the added bonus that you can still run your business…
Meet, like, know, trust
The old adage of networking and how it eventually works to grow your business is straight forward. You have to be in regular attendance in order to get to the place where people you like and know are willing to trust you enough to introduce you to their best clients.
Regular comings together at a coworking office provide the same opportunities to meet, get to like and know your fellow co-workers. You will inevitably discover people that have the same business ethos as you and find collaborators to work with. Going to work every day, becomes your networking opportunity.
Regular events
Much the same as with many networking groups, coworking offices tend to put on regular events to create a greater opportunity for building the community within. Whether social events for members, or external speakers presenting seminars and workshops to help develop your business acumen, these events often bring more people in than a standard work day, giving you a chance to meet new people.
Besides that, you get to be first in the queue for great opportunities to learn more!
Business communities
We talked about finding a business community and how important it is to be part of a network in our previous blog 'Business Communities'. Inevitably you will find yourself on similar work patterns as others. These people will become your business community and support network. As well as your fellow co-workers, the managers of the office you work from will be a terrific source of knowledge, advice, interest and fun. Next time you go into work, take a moment to check out what's going on behind reception, are there any socials coming up, are there any member profiles on display, is there a social media group to join? How does your coworking office support the business community they have created?
'As I've got more comfortable using the space and coming and going, I've found Perch has offered a community, and I don't feel half as isolated as I did when working from home.
Coming into Perch and back to work after a family tragedy it's like the business, the place and people have put me back on the straight and narrow and given me a purpose again. I feel I am making a contribution again and that's a very valuable feeling when you're new to business.' Katherine Ray, Perch member
Here at Perch we offer all these benefits, and other great things like air-con and ice cream in summer, hot coffee and comfy sofas for winter, and of course meeting room hire, broadband, photocopying, locker space and everything you need to be effective at work. Enquire further by visiting our website, or calling 01869 690126 to arrange a tour of the space.